Drum Sander (Incomplete)
Write Tool Introduction Here.
The Tool Safety, Tool Care, Operation, section of this guide are what instructors use to ensure that you can use the equipment according to community expectations.
Requirements
Warnings
🚫 Do not do this
⚠️ Warning about this
See the Safety Section for more information.
Tool Anatomy
Image and descriptions of various parts
For more visit the manufacturers website and user manual both linked at the top of this document.
Tool Safety
Safety1
Tool Care
Care1
Inspection
Before you start using the printer you are expected to do an initial inspection of the printer and access its readiness for use. Consult the checklist at the end of this document as well as the detailed processes here.
Maintenance Requests
If you encounter any of the issues listed in the Inspection area or have any other issues with the printer not working properly
Update the physical Maintenance Tag at the machine

🟢Green can be used without issue

🟡Yellow can be used withcaution

⛔Red cannot be used without hazard to either the user or the equipment
Operation
Installing & Tightening Abrasive Paper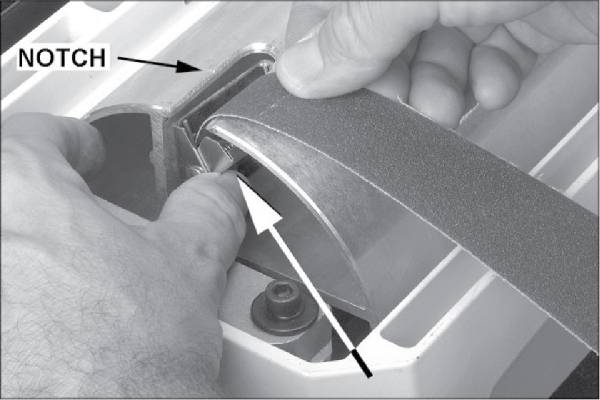 Press the  fastener lever on the left end of the drum

Insert the tapered end of your abrasive strip through the slit in the fastener until the right edge aligns with the reference notch
* Ensure the tapered edge of your strip is aligned with the left edge of the drum

Release the lever to secure in place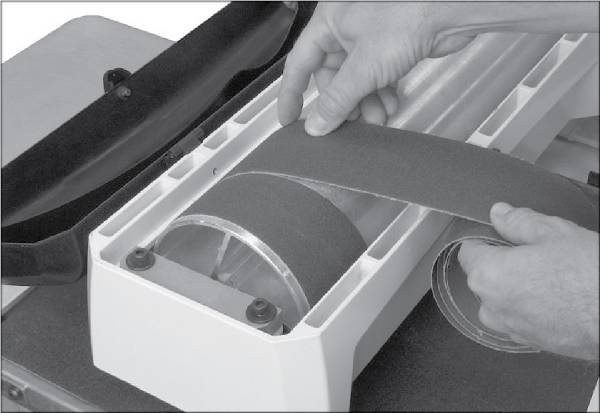 Wrap the strip in a spiral fashion by rotating the drum while  you guide the strip

Ensure the spiral does not overlap at any point

Make sure it's flush and without large gaps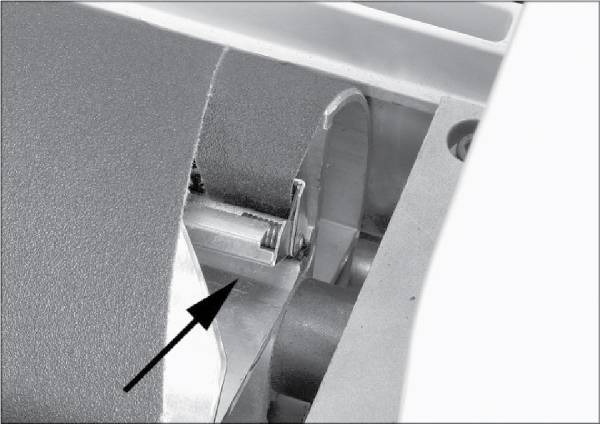 Press the inboard take-up lever

Insert the end of the strip as far as it will go

If necessary, trim the tapered end of the strip

Release inboard take-up lever to secure
Using the Tuftool
As you can see in the photos below you can use the tuftool to raise and latch open the inboard take-up lever.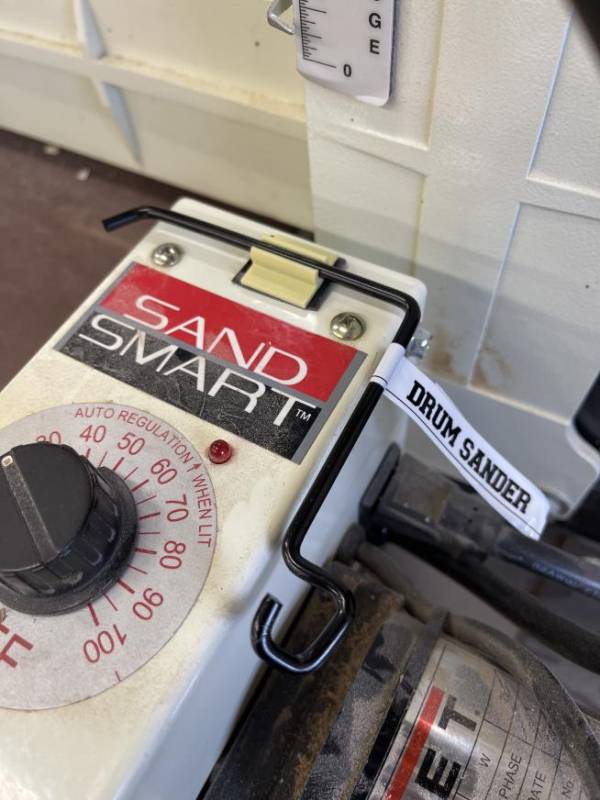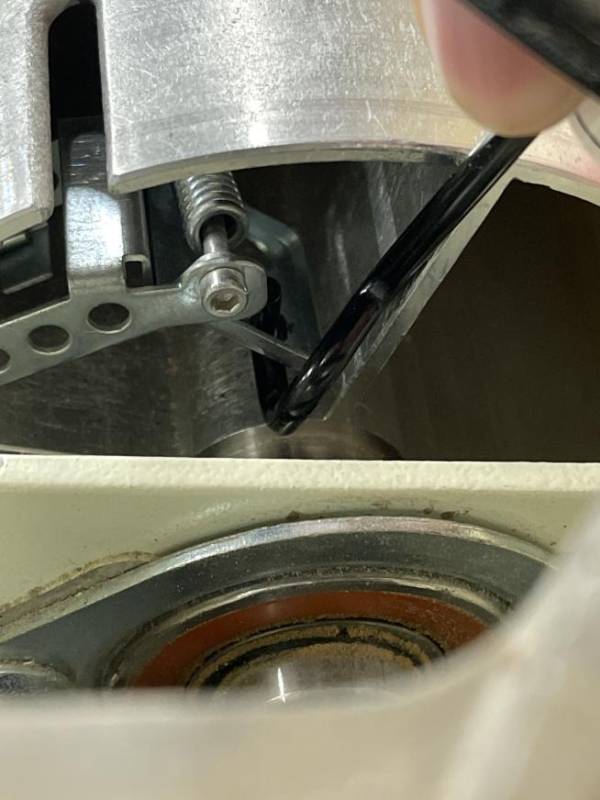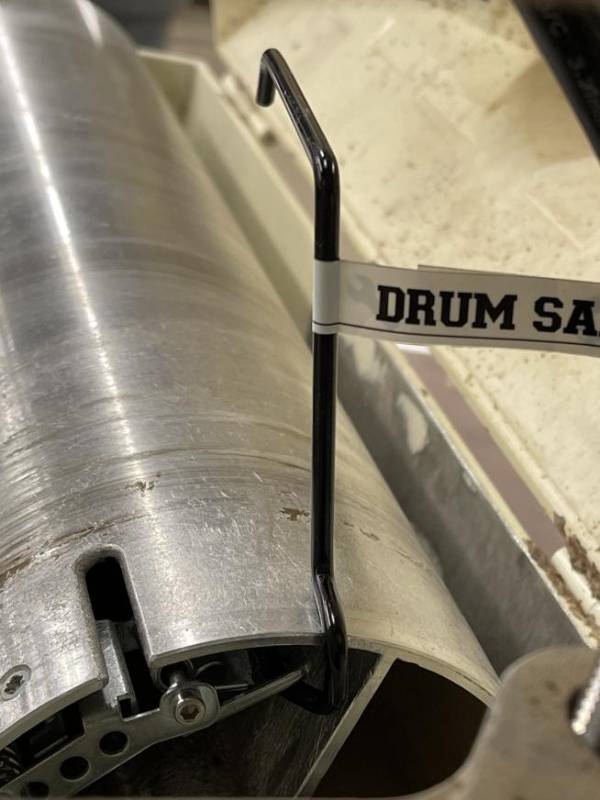 Basic Operation
Establish depth of cut

Start dust collection system

Start sanding drum

Start conveyor

Select feed rate

Feed your material through machine

Once material is halfway through, reposition yourself to outfeed to control your board as it exits
Troubleshooting
Problem 1
Additional Resources
Staff Use
⚠️ AUTHORIZED MAINTENANCE GROUP ONLY
If you are part of the maintenance group please log on to the #maintenance channel of our Discord server to:
Perform a Maintenance Action

Request a Maintenance Purchase

Review complete Maintenance Logs for each machine

Generally chit-chat about maintenance
Tools
The following should be in a Maintenance tool kit for the….
Regular Maintenance
Installing Wrap
Installing Bed
tools/jet_drum_sander.txt · Last modified: 2023/02/19 21:57 by jeffbearer
---