tools:imported:einscan-se_3d_scanner_tool_tutorial
Table of Contents
Einscan SE 3D Scanner Tool Tutorial
Prerequisites
No clearances required.   Familiarity with object meshes and 3D modeling is helpful.
Warnings
⚠️ The software for the scanner is truly awful, buggy it freezes or crashes frequently.  Be prepared to deal with its quirks.
---
Tool Anatomy
Assembled view: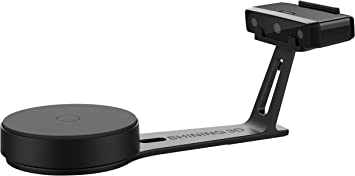 Exploded View, shows calibration card and power supply: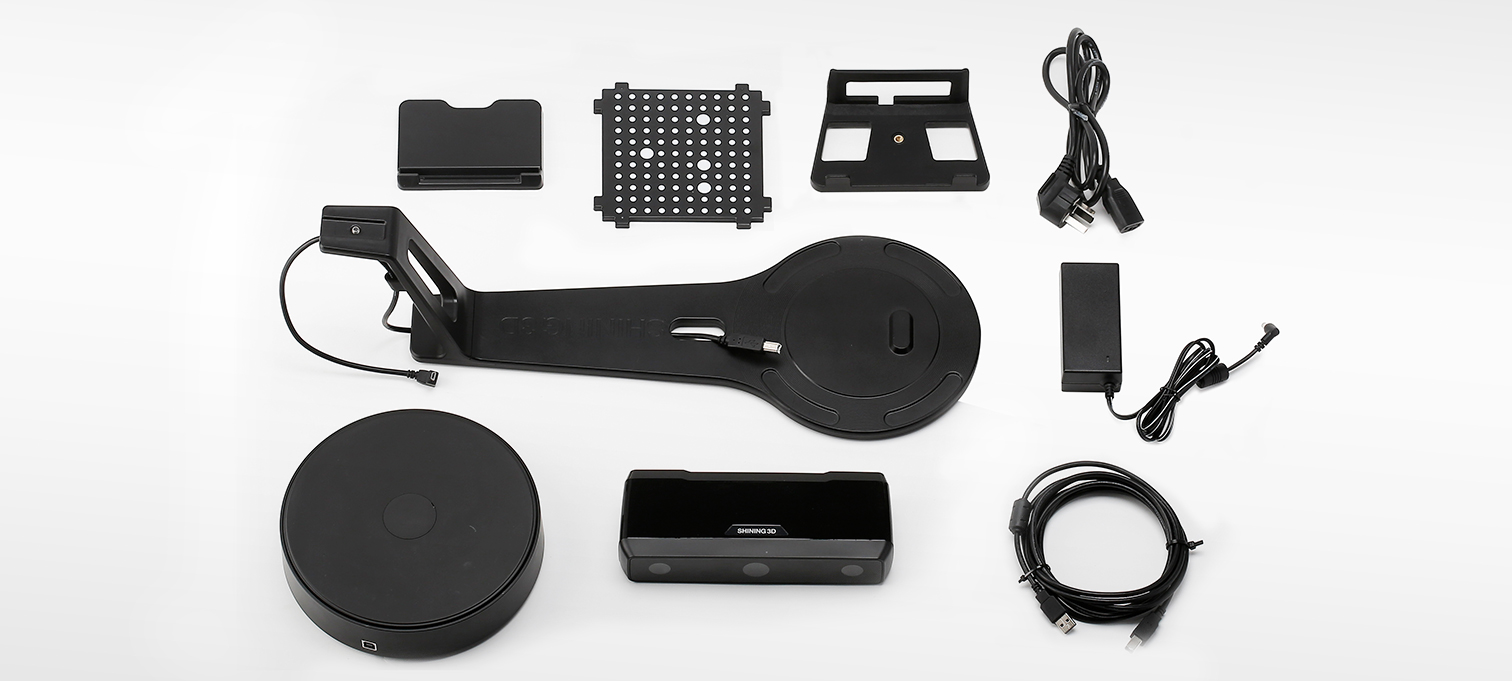 Camera Module

Turntable

Calibration Card

Power Supply

USB Cable.

Power Button on back of camera module
Tool Safety
This tool can't hurt you aside from the software sapping your willl to live with how bad it is.
Tool Care
Inspection
Check the Connections for the Power supply, USB, and Turntable are all firmly attached.
Cleaning
Use a lint free cloth to dust the camera module before use if you notice that dust has built up.
Occasionally dust the turntable.
Maintenance Requests

If you encounter any of the issues listed in the Inspection area or have any other issues with the printer not working properly



- Update the physical Maintenance Tag at the machine

🟢Green can be used without issue

🟡Yellow can be used with caution

⛔Red cannot be used without hazard to either the user or the equipment


<

ol

 

start

=

"2"

>
<

li

>
Record issues at https:%%//%%protohaven.org/maintenance. This notifies our staff and volunteer maintenance crew of any issues
<

/

li

>
<

/

ol

>
Scanner Operation
It's pretty easy to figure out once you are in the software when it's working.  There are a lot of settings to tweak so be sure to Check out the Manual linked at the top of the document
Note that the PC connected to the scanner has less ram and a lower video card than the software recommends.
TODO
Additional Resources
Staff Use
⚠️ AUTHORIZED MAINTENANCE GROUP ONLY


If you are part of the maintenance group please log on to the #maintenance channel of our Discord server to:
Perform a Maintenance Action

Request a Maintenance Purchase

Review complete Maintenance Logs for each machine

Generally chit-chat about maintenance
Tools
The following should be in a Maintenance tool kit for the scanner
Regular Maintenance
Dust the Scanner
Update the Software
System Requirements
Core i5 3rd Gen

16GB Ram

GPU Nvidia 660 2GB Video Ram
Recommended system
Core i7 8700

32GB Ram

GPU Nvidia GTX1060 4GB Video Ram
Occasionally we should update the
=== Hippocratic Oath ===



* Start with the Manual
* Ask questions
* Do no harm
* Know your limits
* Document your actions
tools/imported/einscan-se_3d_scanner_tool_tutorial.txt · Last modified: 2023/02/19 21:36 by jeffbearer
---